Space Stations to the Rescue!
In response to worries over
the risk of global cataclysms
, either natural or man-made, some futurists and technologists have banded together to form the
Lifeboat Foundation
, dedicated to preserving humanity in the face of certain doom.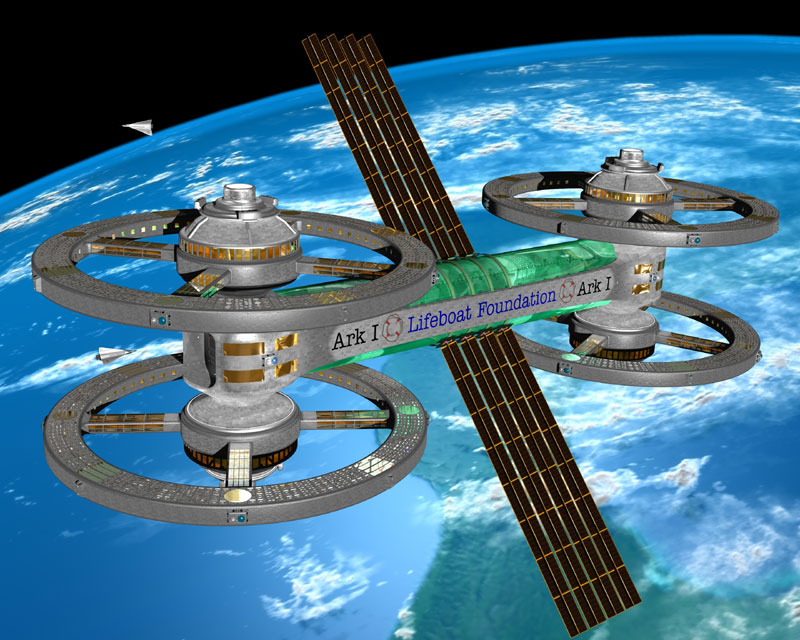 Their mission statement reads:
The Lifeboat Foundation is a nonprofit, nongovernmental organization, dedicated to providing solutions that will safeguard humanity from the growing threat of terrorism and technological cataclysm. This humanitarian organization is pursuing all possible options, including self-sustaining technologies using AI and nanotechnology, with an emphasis on self-contained space arks.
For as little as $10 a month, you can reserve a spot on one of their space station "arks," which they hope to have completed by 2020.
Source:
Future Feeder